Philip Morgan
It's important, at least once in your life, to fully take on board the experience of a 67-year old man in a 3-piece suit and shoes with heels -- a man also endowed with a glorious hairpiece -- kung-fu dancing while singing "Mustang Sally" on stage.
I got the pleasure of that experience at the Exit/In in Nashville, TN. Twice.
The first time was Sweet Charles Sherrell's time in the spotlight during the first performance on Maceo Parker's tour, and the second time was the last performance of that same tour. It was a loop, starting and ending in Nashville.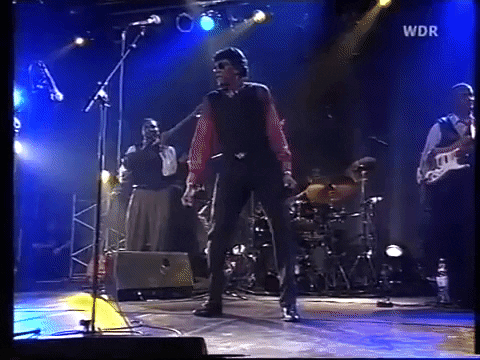 Source: https://youtu.be/TYUFTG0A5eg
Along the way, the band traded away raw energy for polish. At the first concert of the tour, they were energized and raw.
At the last concert of the tour, they were more polished, but more tame. Sweet Charles Sherrell did less kung fu dancing.
This used to be my secret to shipping a lot. Trade away polish to get a lot shipped. Yeah, what got shipped was raw, but at least it got shipped!
There might seem to be 2 binary options:
Energetic, but raw
Polished, but tame
I'd like to see if there's a third option, one that combines the energy and the polish and the regular shipping.
I suppose that will be a focus of my daily publishing habit during 2020.
The first challenge of The Expertise Incubator (for 90 days, publish something daily on the Internet) forces you to trade away polish for energy. No doubt about it.
I continue to think that in light of the benefits this challenge offers, it's a good tradeoff.
I'm starting a new cohort of The Expertise Incubator on January 13. Please reply if you'd like to talk about whether this is the right series of challenges for you.
-P